Become astronaut at the first space museum in Thailand. Enjoy the photography. Wearing a astronaut costume Try to practice before going out. Watch the pilot's life. Space exploration 3D virtual reality in space Inspire the universe.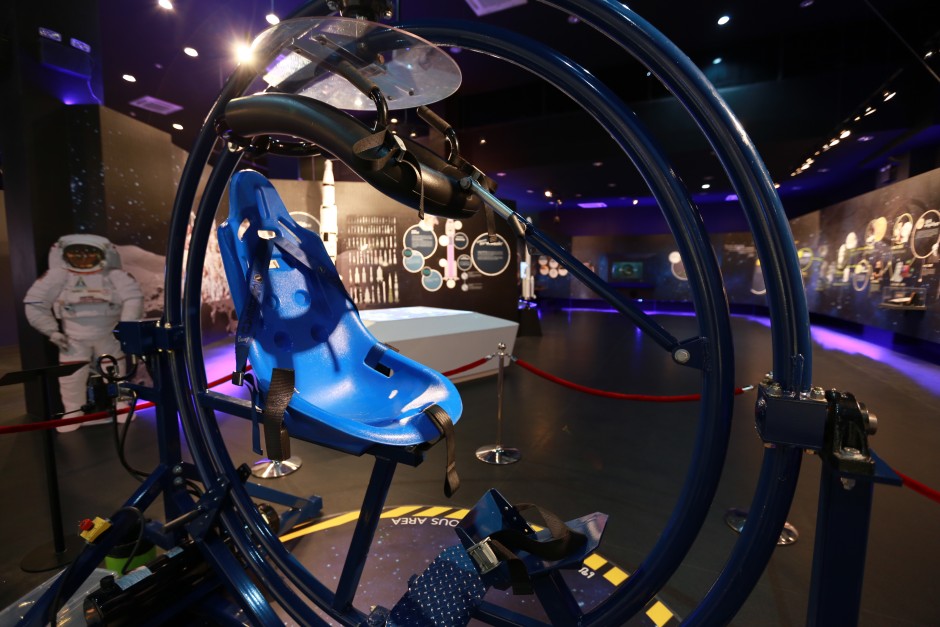 Space Inspirium is located at Sriracha, Chonburi.
Coordinates 13 06 09.3 N 100 55 49.6 E or use Google Map by key Space Inspirium and press Search.
"You are not alone in the Universe" from questions to answers. Space Inspirium The Universe of Inspiration The first and only space in Thailand.
The first space museum in Thailand by GISTDA Space and Geospatial Development Agency. (Public Organization)
A land where visitors will be aware of the universe. The inspiration to live.
There are 13 zones in each zone are different.
Universe 1: The Origin of the Universe
Learn where the world comes from. And who are we in the Milky Way galaxy? Pass the asteroid. And come to that answer. "Why do not we float out of this world?" And why does the world have such a thing?
Zone 2: Historical Technology of Space: Space and Exploration Technology
Inspired by the surroundings. Learn through time. The process of thinking in a variety of ways. From imagination to great invention. Enjoy the mission of sending spacecraft and satellites into orbit in the Space Mission Game.
Zone 3 Life Begins to Space
Preparation for space What factors to consider in going out to the world? When out of the world. How does the body react with gravity? Gyroscope experiments to simulate the anti-gravity training of astronauts.
Space Station 4: Space Station
Living Research Being in the ISS (International Space Station: ISS) and try the mission with astronaut gloves.
Zone 5 Space 3D Theater: 3D Theater
Enjoy 3D movies that will guide you through the vast universe through stars.
Zone 6 Satellite: Satellite
Get acquainted with satellite types and orbits. How to create a satellite Have fun with the mission Mars. Excited with the big world with satellite orbit.
"Thai Hom Mali Satellite" is Thailand's first satellite resource. On Wednesday, October 1, 2008, the station was in Sriracha, Chonburi.
Zone 7 Geo Informatics: Geoinformatics
Introduction of geo-information technology in everyday life. The emphasis is on the subject.
Zone 8 Remote Sensing: Remote Sensing
Learn how the data acquisition process. We do not have to explore ourselves.
Zone 9 Global Navigation Satellite System: Global Navigation Satellite System
Enjoy the Tracking Game, which assumes the player assumes the role of city clerk. Will the team solve the problem with any route?
Zone 10 Geographic Information Systems: Geographic Information Systems
The information is abundant. What processes must be followed? It will come out as a map.
Zone 11 GISTDA My House: Travel around the world in 1 minute.
Zone 12 Geo Informatics Applications:
Applications in various fields. Natural and Environmental Utilization Agriculture Town Planning and Protection Enhance understanding through the game of building cities. Games, guides, farmers, etc.
Zone 13 Applications for Tomorrow: Inspiration is created from anywhere around us in 360 degrees.
Take a photo of the camera "Bearing the world" is a photo shoot. Inside the space museum, tourists like it.
Each time There are activities. To rotate each other such activities wearing astronauts. (With photo and photo frames) make a key astronaut.
Take a photo "Astronaut" and send photos to facebook.
And many more.
Souvenir Corner
Admission fee (Both Thai and foreigners)
Adult 50 Baht, Child 20 Baht
Free admission for
Children up to 120 cm height / monks, novices, disabled / elderly 60 years old.
open
Tuesday – Friday 9am – 4pm
Saturday – Sunday and public holidays 09.00 – 17.00
(Closed Mondays)